Though summer doesn't technically end until September 22, it's the perfect time to explore fall 2022 home design trends. Especially for new homeowners, understanding trends surrounding overall design aesthetic is important to creating an updated-yet-timeless look. To achieve this, we've turned to some of the most reputable sources for home design–HG TV, Better Homes and Gardens, and more–for inspiration.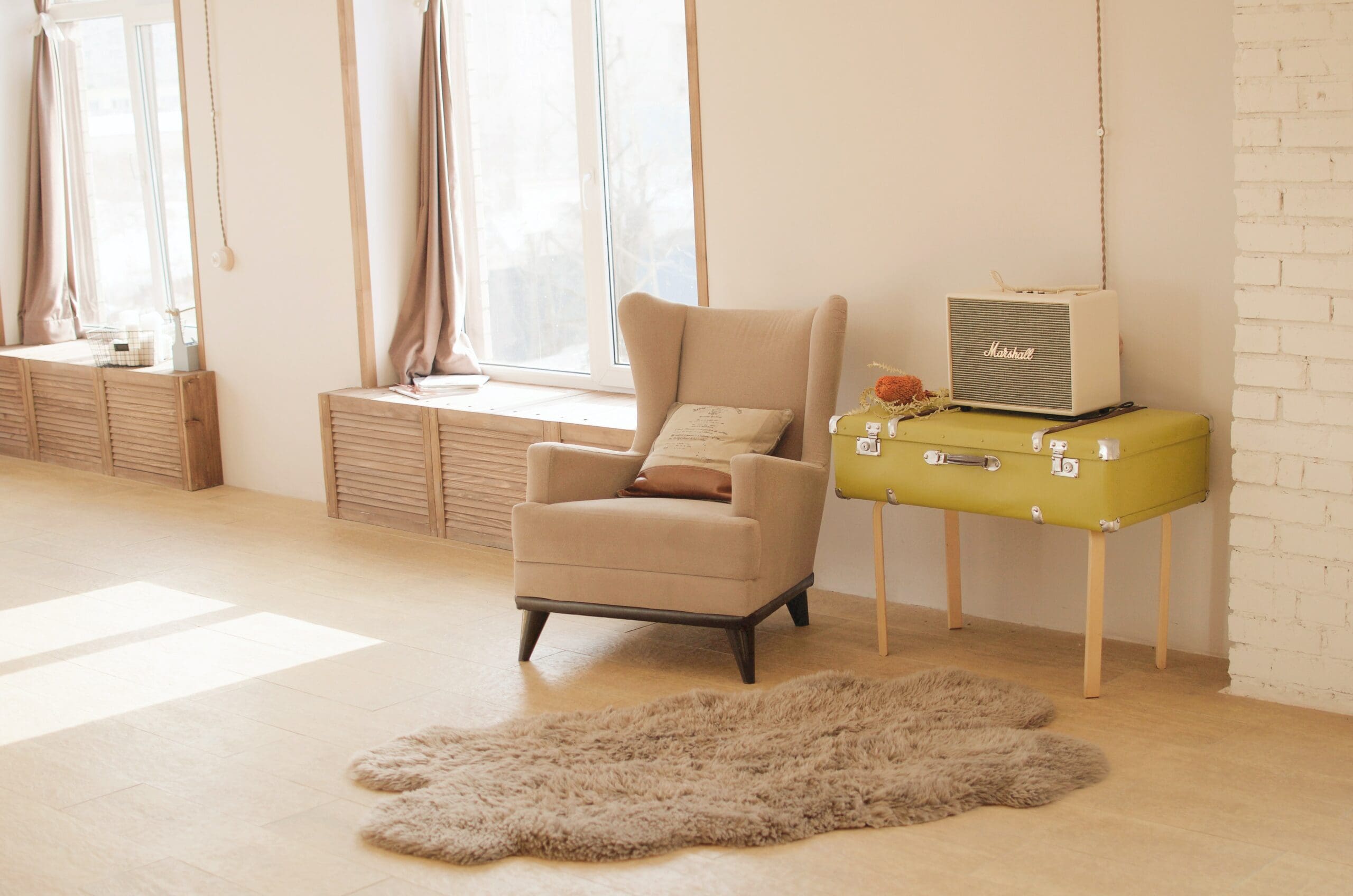 Warm tones.
We suggest neutral paint colors with warm undertones. Better Homes and Gardens recommends Saddle Stitch–describing it in the following way: "[It] is a gorgeous, warm tan. It belongs to the neutral color family, but it is neutral with plenty of character. It's very bold and saturated with lots of caramel undertones, but without being too bright or overpowering and it could be a real fashion statement for your walls." Additionally, consider deep reds and earthy crimsons for a bold choice–but that still feels warm and welcoming.
Vintage decorations.
From vessels to plates, vintage accent pieces can add layering to your room designs. PureWow suggests vintage vessels–because they become increasingly unique throughout the aging process. If you want one-of-a-kind pieces, you'll have plenty of options here. When it comes to plate walls, you can create your own aesthetic as well. "One very fun thing about this trend is that the possibilities are endless when it comes to placement and configuration," says designer Emily Henderson. You can find a balance between modern and traditional, keeping the room visually interesting.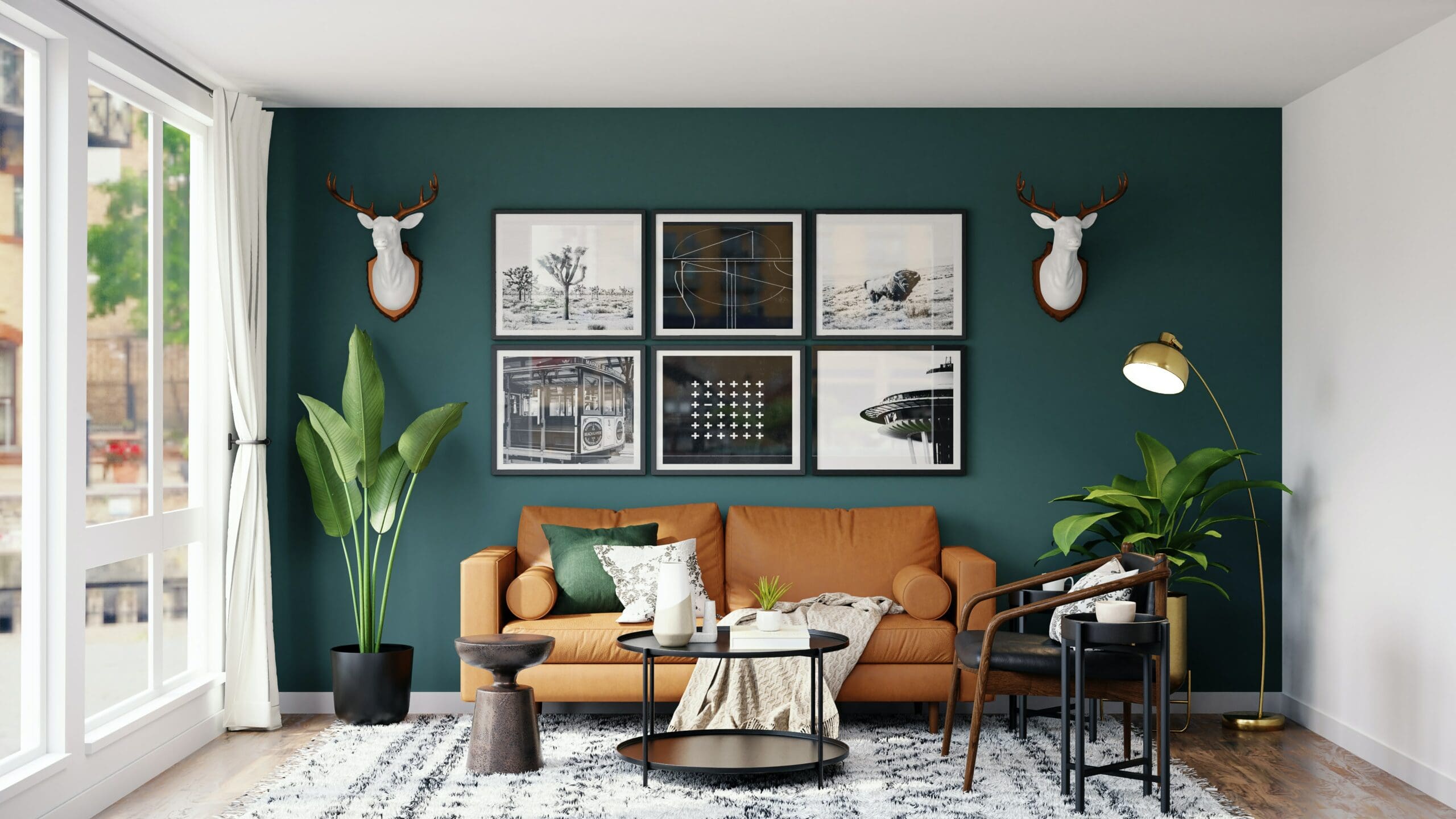 Bold accents.
Bold accents can be a great way to add texture to a room grounded in warm neutrals. "I expect to see a lot of bold color and pattern reminiscent of the 60's and 70's and green in all shades as we continue to bring the outdoors in," says designer Beth Diana Smith in an article from Good Housekeeping. You can do this with an accent wall–or smaller items like a chair, blanket, or couch pillows. If you are wanting to try an accent wall, Smith suggests Sherwin-Williams' Evergreen Fog.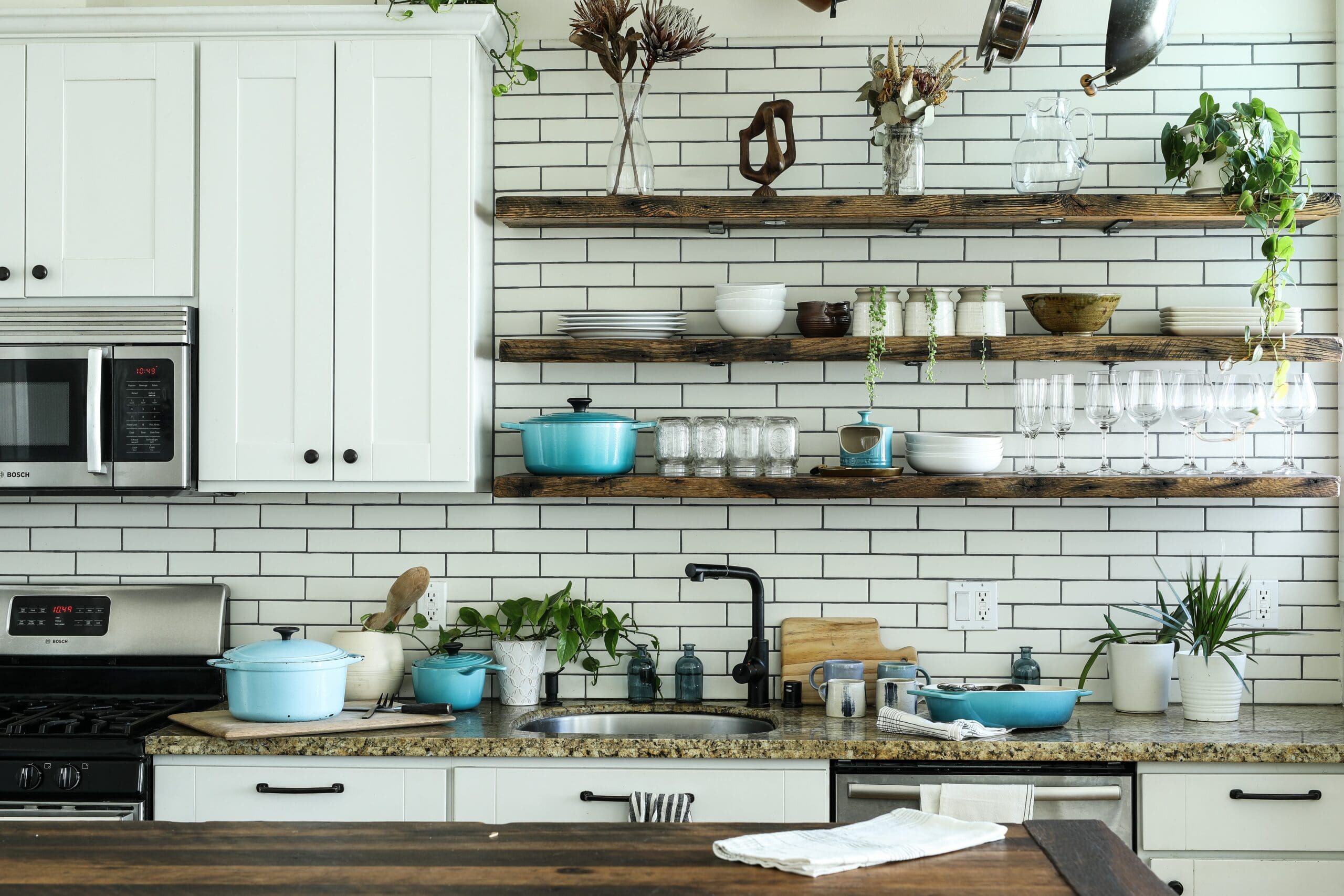 Nature inspired.
Not surprisingly, nature-inspired design choices have become increasingly popular–especially natural finishes and indoor plants. Designer Suzanne Duin recommends that we "[embrace] and combine a variety of natural materials to create a refreshing and inspirational space." Bo Hellberg, CMO at String Furniture, points out that "[rich] walnuts and soothing oaks are a wonderful way of bringing a touch of the outside and creating a warm, cozy feel in a kitchen that is perfect for the fall months. Earth tones are perfect for enriching a space and bringing in a calming feel to a home."
Decorating your home this fall can be enjoyable and rewarding–especially if you do your research. Several fall 2022 home design trends to consider include warm tones, vintage decorations, bold accents, and nature inspired. If you're looking to build a semi-custom home that's perfect for interior design and decorating, come learn more about State College's Orchard View community and Long Ridge Construction. Long Ridge Construction offers several models of semi-custom homes, with an array of options to meet your every need. So contact us to learn more about Orchard View and build your new dream home.